Don't bother renting your academic hood from the universities. We have Academic hoods for Saint Mary's University, Dalhousie University, Mount Saint Vincent University, & St. Francis Xavier University. Graduation gown and academic hood are included with 
We know have the graduation gowns and v-stoles for the High Schools in Halifax, Dartmouth, Sackville (HRM) Please call to make sure we have your High School colours before booking a session 
Graduation is a big moment in everyone's life.
Moments in Time Photography Studio, a graduation photographer in Halifax, can capture this milestone with a professional graduation portrait.  Above all, we will ensure that your true personality is reflected in your portrait.
Whether in our studio or in our outdoor setting, we preserve one of your most memorable achievements.  Book your professional graduation portrait today by phone or online as you embark on your next journey.  Graduation Portrait packages and pricing can be found on our pricing page. Also, Check out what our customers are saying about us on Google.
Here is a list of our Academic Hoods and Gowns included in our Graduation Packages. Don't forget to visit our photo gallery
You can book a session now by clicking on the Red button below.
What is included in our photo packages?
All packages include session fee for up to 6 people. During your session,  we will capture many images that showcase individual personalities in the most natural ways. Plus you'll be able to select your favourite photos right after your session and customize a package that fits your needs. Family portrait Packages include prints, custom cards for family and friends and more.  Call today to book your session 902.830.3232
Don't forget to visit our Family Photo Gallery
Family portrait packages starting at $199.00 for a photo session and prints
Looking for a photographer in Halifax? Look no further. For your Graduation, Family, Children, Lifestyle, Headshot, Corporate, and Commercial photography service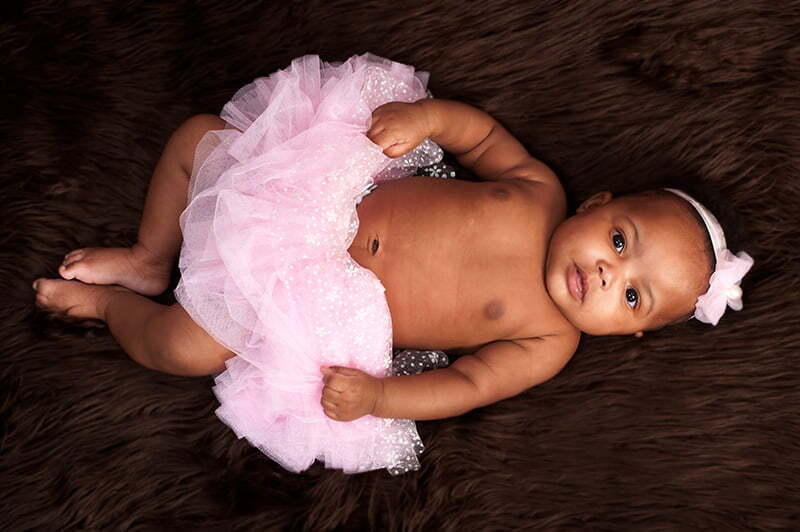 Amazing experience! Very welcoming environment. Loved the fact that I was able to choose the best photo myself and was involved in the edits as well. Overall amazing place to get photos of any sort done!
Positive: Professionalism, Quality, Responsiveness, Value Very professional and prompt. Very accommodating. Had a great experience and really enjoyed being there for the touch ups and showing us what they would look like. Would 10/10 recommend.
Positive: Professionalism, Quality, Responsiveness, Value Amazing experience, super personable and friendly, can tell he takes pride in his work, after the pictures were taken he showed me all the photoshopping that would be done, and made sure I was absolutely happy with the final product
Joe has done a fantastic job photographing our family over ten years. He takes fabulous group family portraits, particularly in outdoor settings. Each session we have had has also included casual photos that he takes in unguarded moments. These have often ended up being the strongest images from the session (e.g. grandma cuddling an unhappy baby, my son running around the Public Gardens, three grown brothers joking amongst themselves, great grandma and mom making the baby smile, etc.). He is able to get people who are uncomfortable in front of the camera to relax and has taken some striking photos of the seniors in our family, and great action photos of children. He works quickly and makes the session enjoyable for everyone.
We gifted my parents with a professional family photo shoot to honor their 50th wedding anniversary. This was a first for us and we were likely a bit nervous about the process. Some were concerned about not "taking good pictures" or being photogenic. Joe was understanding of this and was skilled at easing our nerves, making us comfortable with the camera and his studio environment thus bringing out a smile in everyone. Joe is definitely top-notch! He is down to earth and genuine. A true professional. We love our photos! Satisfaction is definitely guaranteed with Moments In Time Photography. We will be back!
The best experience! I'm super picky about photos and wanted to have the best possible for my undergraduate photos, I was sold when I was told there would be live monitoring during the session so I could see the photos as they were taken. Amazing service from Joe, he made sure I was happy with the photo and wouldn't let me leave without my opinion. Would highly recommend!
Not only did our photos turn out amazing the experience in itself was fun. Went for family photos and Joe was very good at joking around and having fun with the family while taking some excellent photos. This brought out some true smiles and laughter in the photos and will be great memories forever.
This was a special year for our family; we celebrated a number of milestone birthdays, as well as our 25th Wedding Anniversary!!! We gifted ourselves with a family portrait to mark our "Moments in Time." And, we couldn't be happier with our family photographs.......thank you Joe!
Joe was absolutely amazing! Extremely professional and did a great job. He allowed me to look at the pictures and change things as we went until I was happy. With the final photo we sat down and went through the picture outlining what he was going to touch up. Would highly recommend him for graduation photos as he really wants you to walk away with a photo you love! Extremely happy with my experience at moments in time photography, a very satisfied customer who will be sending many people in their direction!
4 graduates! A newlywed couple! 2 parents and the family dog! Easy huh ? Lol! We had the most fun with Joe. He was great and truly got the best from each one of us. He got us so many great shots to chose from. Through some creative photography we were even able to get the dream shots of all of us together 💕 Thank you Joe ..we look forward to working with you again and dearly love the Moments in Time you captured for us!
Joe did a wonderful job with my graduation photos. The work was very timely, my photo session was on Monday and I had the prints by Wednesday! He is very professional yet also created a laid back, comfortable experience. He takes time to get to know his clients and is very personable. I also really liked how we sat down and went over the retouching together so I could have a say in what would be edited; much better than some studios who just make your face look almost doll-like. If I was graduating again I'd go here a second time!
My experience with Joe has been more than great! He is extremely professional and went above and beyond to make sure my daughter's graduation pictures were perfect. We received great tips and directions while being photographed and the outcome was fantastic. Also, the photos were ready in no time and are very high quality! Definitely will be returning to Moments in Time Studio from now on.
Joe is absolutely the best photographer I've ever had the pleasure of meeting. Was really..... really impressed with the quality of my grad photos. Graduating is a huge accomplishment and should be remembered as such... Thanks Joe!! 5 stars!! Excellent!!!
Booking was fast and simple with many options at competitive prices. Joe is very experienced and it shows with him getting the perfect shot. We were pleasantly surprised at how fast we got the prints. The overall experience was great and would rate higher if possible. Would recommend to anyone looking for high quality photos at a great price.
Genuinely very professional. Joe and his wife made sure that we were comfortable during the entire photo session and that they understand what we want for our photos; very skilled and talented with his craft. Not only that, they're very accommodating and easy to work with. Highly recommend them.
LIFE MOVES AT A FAST PACE
There are a lot of reasons you need a great Halifax photographer in your life. Start remembering these events with keepsake photos. If you are operating a business or organization, you need photos to capture your brand. Hire a Halifax photographer today and you won't regret it! Most importantly Investing in a professional photo is a great way to capture that special moment in your life. More importantly, you will always have something to remember the happy moments in your life. As your Halifax photographer, Joseph Chater offers a wide number of services and packages tailored to your needs and budget.
HALIFAX FAMILY & EVENT PHOTOGRAPHER 
We work to meet your budget with clear pricing and packages. Most of our photo packages include a photo session for a specific number of people and prints. We work with various budgets, providing packages that range in size to accommodate your needs. We offer options that accommodate everything from big family photos and canvas prints to professional head-shots. Check out our website pricing page or contact us to get a quote for your event.
FROM EVENT PHOTOS TO CORPORATE IMAGES
Photography is all about clear communication. The photographer must be able to use light and subject matter. A great photographer can understand the client's needs. From photographing a fundraising gala to corporate event photography, Moments in Time Photography Studio is ready to capture the images that you need.  Contact Moments in Time Photography Studio today with this simple online form and let us know exactly what you are looking for!
DO YOU NEED A PHOTOGRAPHER FOR THE HALIFAX AREA?
Hire a photographer that takes pride in there work and loves what they do. Joseph has been working with clients in Canada since 2005 to preserve cherished memories and provides images that exceed expectations. You can read our reviews on Google by clicking here.
Hire a Halifax photographer for your next big  corporate event, graduation, family portrait, or baby photos. We also do pet photography in our studio or outside.
REFUND POLICY
No refunds will be given on any purchases. 
All SALES FINAL.