Halifax Photography
Studio
Halifax Photographer Specialising in Graduation, Family, Pets, Professional Headshots, Corporate Events, and Product Photography
Halifax's best photo studio Moments in Time Photography Studio
We are Halifax's photography studio located in the Larry Uteck area
Congratulations Class of 2023
Graduation is a big moment in everyone's life. A graduation photographer in Halifax can capture this milestone with a professional graduation portrait.  Above all, we will ensure that your true personality is reflected in your portrait.
Whether in our studio or our outdoor setting, we preserve one of your most memorable achievements.  Book your professional graduation portrait today by phone or online as you embark on your next journey.  Graduation Portrait packages and pricing can be found on our pricing page. Also, Check out what our customers are saying about us on Google.
Here is a list of our Academic Hoods and Gowns. Don't forget to visit our Grad photo gallery
Don't bother renting your academic hood from the universities. We have Academic hoods for Saint Mary's University, Dalhousie University, Mount Saint Vincent University, and St. Francis Xavier University. Graduation gowns and academic hood are included with our graduation packages. For a list of our academic hoods and gowns click here
Graduation gown and stole are also available for  NSCC Community College Nova Scotia
For a list of High School Graduation Gown and v-stole please click here
Moments in Time Photography can meet you at your university to take your graduation photos. For on-location, at your university, please call our studio for pricing and availability.
Would you like to bring your pet with you for your graduation photos? Just let us know and we will accommodate. You are welcome to bring a bouquet of flowers with you. 
Use this link for Graduation Portrait package pricing.
Gift Certificates for Gift Giving 
Give a gift of a Family Portrait Photoshoot. Portraits are a gift that will last a lifetime! Gift vouchers can be personalized with any message you'd like, and used toward your session fee or portrait package. Call us for your Gift Voucher today!
Time to plan your perfect family photo session.
Baby's First Birthday, Childes, or family Images surrounded by loved ones, plan and reserve your family photo session to showcase you and your family. Creating an annual Family portrait is the best way to showcase your family as they develop year after year and perfect memories to capture the moments in time.
Halifax, Nova Scotia Based Professional Photographer, Joseph Chater, elevates family photos with unique props and backgrounds at his photo studio, Moments in Time Photography Studio.
Contact us today to book your Family Photo Session!
Yes, you can bring your furry family also.
Is it time to update your professional Head Shot?
If You're A Professional Of Any Kind, In This Day And Age, You Need A Good Headshot.
It is essential that you use a properly done professional headshot in order to make that crucial first impression. You want to create an awesome first impression through your photo! Having a professionally done headshot helps make people feel as though they know you before you even met. A good headshot helps you to look confident and professional when called upon by a prospective client.
In the business world, there is no better way to build credibility with potential clients and enhance your reputation than with a professional headshot. Corporate headshots can make for an excellent first impression and build your client's confidence. Headshots are a way to relate with prospects, but also colleagues, in ways that a written description and professional accolades cannot.
Now that we know what makes for a great headshot, let us dive in and book you a session. To ask about booking a professional headshot session, get in touch, we will gladly help you make this a smooth and pleasant experience, and give you a picture that you are proud to showcase. At the end of the session, we will give you the digital file of the Head Shot by email or you can bring in a USB stick to put it on.
Choose your backdrop and have the photo resized for your application: Corporate Head Shots, Group Shots, and On-Location Company Photo Shoot.
Whether it's for web use or print use we got you covered.
2023 Spring photo season is open for bookings! Let's start planning your family portraits this year with one of our Spring outdoor sessions in Halifax and the surrounding areas.
Packages start from $199 Call today to book your family portrait session today.
Family portraits at our studio or outside our studio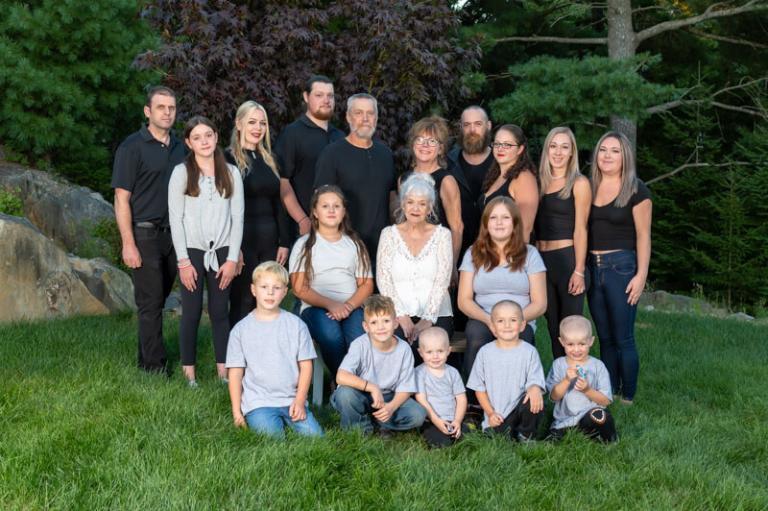 What is included in our photo packages?
All packages include a session fee. During your session,  we will capture many images that showcase individual personalities in the most natural ways. Plus you'll be able to select your favourite photos right after your session and customize a package that fits your needs. Family portrait Packages include prints, custom cards for family and friends, and more.  Call today to book your session at 902.830.3232
Don't forget to visit our Family Photo Gallery
Halifax Photographer  
Looking for a photographer in Halifax? Look no further. For your Graduation, Family, Children, Lifestyle, Headshot, Corporate, and Commercial photography service.
We are a full service portrait studio located in Halifax. 
Kindergarten Graduation Portraits
Kindergarten Cap and Gown included in our Grad packages
Kindergarten Portrait A

$100

1-8x10, 4-4x6 print, and 10-minute session

Kindergarten Portrait B

$150

1-8x10, 4-5x7, 4-4x6 print, and 10-minute session

Kindergarten Portrait C

$200

1-8x10, 4-5x7, 4-4x6 print, studio session 15 minutes plus the digital file for web use.
One Year Cake Smash Photo Sessions
Cake Smash Session A

$300

10-5x7 prints, 30-minute studio session.

Cake Smash Session B

$400

1-11x14, 10-5x7 prints, digital file for web use and 30-minute studio session.
*Purchase your cake on the same day as your photo session.  A small round cake is recommended.
Specializing in small to medium wedding photography packages in Halifax.
Halifax wedding photographer
Wedding photography service for Halifax, Nova Scotia by Moments in Time Photography Studio Halifax
Corporate and Event Photography by Moments in Time Photographers
Halifax Event And Corporate Photographers. For All Your Event Photography Needs. Call Moments In Time Photography Studio Halifax Moments in Time Photography Studio is an internationally known, award-winning, Corporate, and Event Photography Studio. Our Studio is located in Halifax, Nova Scotia, Canada. Moments in Time Photography has the best event photographers located in Halifax, Nova Scotia. Moments in Time Photography Studio's portfolio includes portraits for corporate and events in Halifax. 
Call 902.830.3232 for pricing and info
LIFE MOVES AT A FAST PACE
There are a lot of reasons you need a great Halifax photographer in your life. Start remembering these events with keepsake photos. If you are operating a business or organization, you need photos to capture your brand. Hire a Halifax photographer today and you won't regret it! Most importantly Investing in a professional photo is a great way to capture that special moment in your life. More importantly, you will always have something to remember the happy moments in your life. As your Halifax photographer, Joseph Chater offers a wide number of services and packages tailored to your needs and budget.
HALIFAX FAMILY & EVENT PHOTOGRAPHER 
We work to meet your budget with clear pricing and packages. Most of our photo packages include a photo session for a specific number of people and prints. We work with various budgets, providing packages that range in size to accommodate your needs. We offer options that accommodate everything from big family photos and canvas prints to professional head-shots. Check out our website pricing page or contact us to get a quote for your event.
FROM EVENT PHOTOS TO CORPORATE IMAGES
Photography is all about clear communication. The photographer must be able to use light and subject matter. A great photographer can understand the client's needs. From photographing a fundraising gala to corporate event photography, Moments in Time Photography Studio is ready to capture the images that you need.  Contact Moments in Time Photography Studio today with this simple online form and let us know exactly what you are looking for!
DO YOU NEED A PHOTOGRAPHER FOR THE HALIFAX AREA?
Hire a photographer that takes pride in there work and loves what they do. Joseph has been working with clients in Canada since 2005 to preserve cherished memories and provides images that exceed expectations. You can read our reviews on Google by clicking here.
Hire a Halifax photographer for your next big  corporate event, graduation, family portrait, or baby photos. We also do pet photography in our studio or outside.
Thank you to all our customers who took the time to write a review on Google.
Thank you so much for your business. We are honored to have clients like you. Because of loyal customers like you, we're excited that Moments in Time Photography Studio is growing so fast. Thank you!
REFUND POLICY
NO REFUNDS – All SALES FINAL.
All Sales Final – No Refunds