Halifax Photography
Studio
Halifax Photography Studio specializes in Professional Headshots, Corporate Events, Graduation Portraits, Family Portrait, and Pet photography
Halifax's best photography studio Moments in Time Photography
Certainly, graduation is a significant moment in everyone's life. In addition, a graduation photographer in Halifax can capture this milestone with a professional graduation portrait. Above all, we will ensure that your true personality is reflected in your portrait.

Whether taken in our studio or outdoor setting, we can preserve one of your most memorable achievements. Book your professional graduation portrait today by phone or online as you embark on your next journey. Graduation portrait packages and pricing can be found on our pricing page. Also, check out what our customers are saying about us on Google.

Furthermore, here is a list of our academic hoods and gowns. Don't forget to visit our graduation photo gallery.
Graduation Portraits | Congratulations Class of 2023
Congratulations to the entire 2023 graduating class! 🎓🎉 Your hard work, dedication, and perseverance have paid off, and you're now ready to embark on the next exciting chapter of your journey. May your future be filled with success, happiness, and endless opportunities. This is just the beginning of your amazing adventures. Well done! 🌟👏📜 #Classof2023 #GraduationDay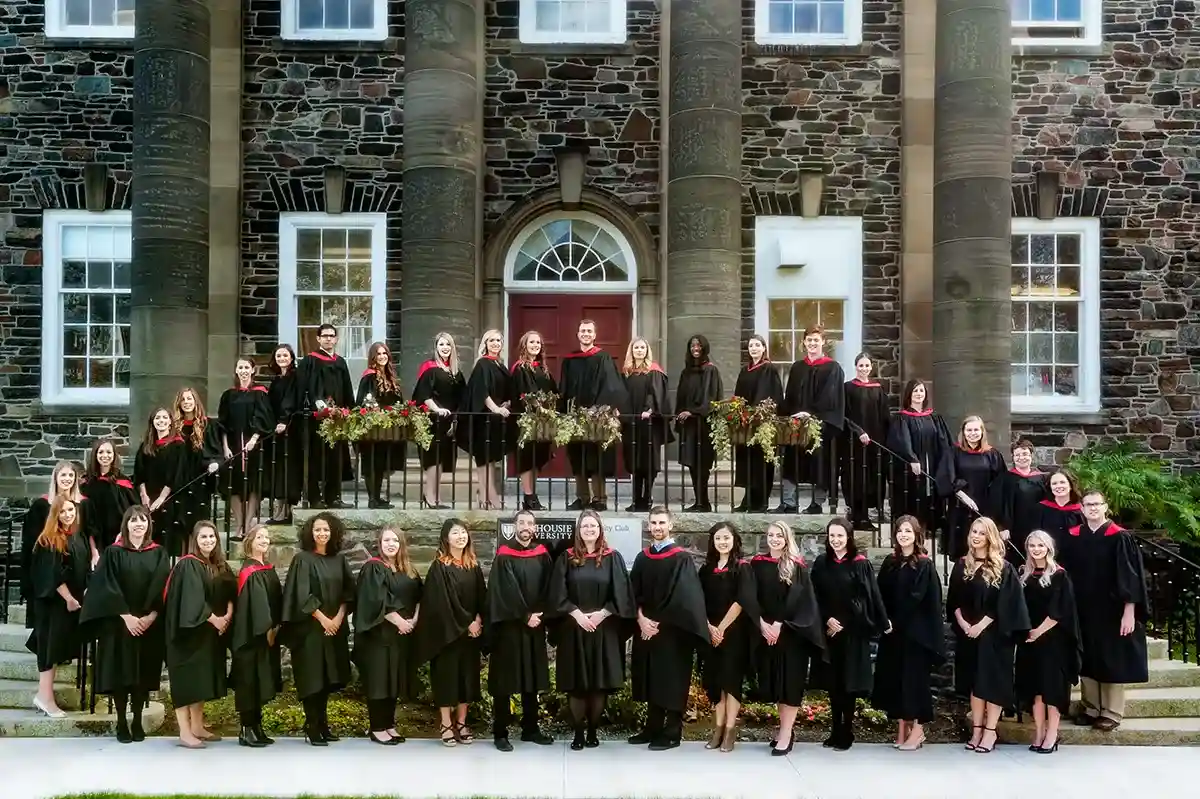 "Most importantly, our photo studio is located in the Larry Uteck area of Halifax."
"Academic hoods and gowns are available at our studio and are included in our graduation portrait packages. We do graduation portraits year-round, so book your session now. Meanwhile, click here to check the availability of your academic hood and gown. The link will take you to our website, where you can find more information about our graduation packages and services. We look forward to helping you make your graduation day special and memorable."
Great news! Did you know that graduation portrait studio sessions are available starting at just $30.00? This is an excellent opportunity to capture your achievements and celebrate your success! You have worked hard to reach this milestone, and we are here to help you make the most of it. With our professional photographers, you can be certain that your portraits will be of the highest quality. Don't wait any longer to book your session and immortalize this momentous occasion. Remember that these portraits will serve as a reminder of your hard work and dedication for years to come. Let's create memories that will last a lifetime with our affordable studio options. Congratulations again on your graduation!
As a matter of fact, Don't bother renting your academic hood from the universities. We have Academic hoods for Saint Mary's University, Dalhousie University, Mount Saint Vincent University, and St. Francis Xavier University. Graduation gowns and academic hoods are included with our graduation packages. For a list of our academic hoods and gowns click here
As well as NSCC Community College graduation gowns and stoles are also available for  
By all means for a list of High School Graduation gowns and v-stoles please click here
In addition, Moments in Time Photography can meet you at your university to take your graduation photos. For on-location, at your university, please call our studio for pricing and availability.
(902) 830-3232
Can I bring my furry family with me?
In the event that you would like to bring your pet with you for your graduation photos? Just let us know in order that we can accommodate.
Use this link for Graduation Portrait package pricing.
Professional Headshots from $159
Corporate Headshot for 2023
Your image can make the difference between a job offer or getting a second interview. At Moments In Time Photography Studio in Halifax, we create exceptional images that will boost your success in your industry.
We work with each client to create a unique look that best represents their brand! Book a session now!
In the fast pacing digital world, it is crucial to maintain a fresh and clean online presence to stay relevant and up-to-date. One of the essential steps to achieving a polished look is to get a new professional headshot at Moments in Time Photography Studio Halifax.
With this simple yet significant change, your old look can transform into a fresh look, and you can update your profile photo to reflect the current state accurately. Furthermore, if you're currently looking for a job or have recently started a new job, it's important to maintain a professional look for your website and other online platforms. A professional headshot can give you the confidence to represent yourself correctly and help you create a lasting first impression in your professional network. So, update your online presence and stand out from the crowd.
Want to update your headshots?
Above all Moments in Time Photography Studio Halifax will get you the look you need for your next job or client. Whether you are applying for a new job or looking to update your portfolio, we'll create pictures that help you stand out from the crowd
Professional headshots are an essential tool for any business!
Professional Photography Service
Looking for a professional photographer to capture your special day, we're excited to help with this service. Our services include event photography, family, children, maternity and couples photo shoots, commercial/advertising shots, real estate as well as product photography. For pricing, I recommend visiting our pricing and packages page here. 
In addition, Moments in Time Photography is a full-service photo studio. 
Halifax Photographer  
Moments in Time Photography Studio is a Halifax-based photography studio that creates beautiful, memorable photos of life's most precious moments. Each photo session is tailored to your own needs and so our approach to photography is never the same twice! We have many different services available including on location photography, professional headshots, children portrait photography, family photography, graduation portraits and more. Schedule your free consultation today to see how we can help you commemorate this special time in your life!
Family portraits have always been a cherished tradition that explores the uniqueness of a family connection.
These pictures can capture the essence of a family, and how they relate to each other. Photos also tell a story of the history, and what makes each member special in their own way. While some families opt to take photos themselves, others find it beneficial to go to a professional studio. These studios have the necessary equipment, lighting, and expertise to make the pictures come to life. They are well-equipped to help you choose the right setting, outfit, and theme for the photos, ensuring that everyone looks and feels their best. The best time to get your photos done, if you haven't already, would be during the holidays or a special event. These include graduations, special events, and reunions, which offer the perfect opportunity to capture memorable moments.
Professionals at Moments in Time Photography Studio have experience capturing these aspects in their images, guiding families to create a photo that is both unique and expressive.  
In conclusion, Moments in Time Photography celebrate the love, connection and memories of the family. They tell stories, create a warm ambiance and are great gifts for family and friends.  In the end, portraits bring families closer together and serve as a reminder of the beautiful relationships that exist within it. Halifax family photographer serving Halifax, Nova Scotia. Book a family session today.
Family photos are an essential part of preserving memories, and they make fantastic gifts, especially during the holiday season.
Displaying prints in your home can also create a warm and welcoming ambiance, and serves as a constant reminder of the love and connection that exists within the family. Despite the various styles and techniques used in creating a family portrait, the focus should always be on the family's genuine connection and the love they share. The goal should be to bring out individual personalities, interests, and togetherness in the pictures, rather than capturing a typical photo.
Kindergarten Graduation Portraits
Kindergarten Cap and Gown included in our Grad packages
Kindergarten Portrait A

$100

1-8x10, 4-4x6 print, and 10-minute session

Kindergarten Portrait B

$150

1-8x10, 4-5x7, 4-4x6 print, and 10-minute session

Kindergarten Portrait C

$200

1-8x10, 4-5x7, 4-4x6 print, studio session 15 minutes plus the digital file for web use.
One Year Cake Smash Photo Sessions
Cake Smash Session A

$300

10-5x7 prints, 30-minute studio session.

Cake Smash Session B

$400

1-11x14, 10-5x7 prints, digital file for web use and 30-minute studio session.
*Purchase your cake on the same day as your photo session.  A small round cake is recommended.
*Please call our studio once you book your Cake Smash photo session.*
902.830.3232 
Corporate and Event Photography by Moments in Time Photographers
Halifax Event And Corporate Photographers.
For All Your Event Photography Needs. Call Moments In Time Photography Studio Halifax Moments in Time Photography Studio is an internationally known, award-winning, Corporate, and Event Photography Studio. Our Studio is located in Halifax, Nova Scotia, Canada. Moments in Time Photography has the best event photographers located in Halifax, Nova Scotia. Moments in Time Photography Studio's portfolio includes portraits for corporate and events in Halifax. 
Call 902.830.3232 for pricing and info
Check out what our customers have to say about us. Read our reviews on Google
Wedding photography service for Halifax and the surrounding area by Moments in Time Photography Studio
Specializing in small to medium wedding photography.
Click here for wedding packages
We are now all booked up for Saturday weddings 2o24. We do have some weekdays left. Call our studio to check the availability of your day.
Thank you to all our customers who took the time to write a review on Google.
Thank you so much for your business. We are honored to have clients like you. Because of loyal customers like you, we're excited that Moments in Time Photography Studio is growing so fast. Thank you!
All Sales Final – No Refunds
REFUND POLICY
NO REFUNDS – All SALES FINAL.